Friday, June 24, 2011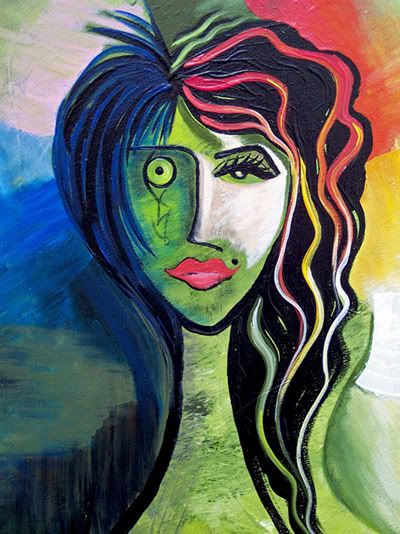 I'll be having a solo exhibit at the Lincoln Center Gallery,
running from June 29-August 1, 2011. On display will be
a variety of my colorful works. Please stop by if you're in
Operating hours: Monday-Friday 9am-5pm.
Monday, June 6, 2011
Art display on a semi trailer!?...Yes!
(a music and food festival located in historic Brownes
Addition) this last weekend to promote the upcoming 4th
annual Terrain Exhibit this fall, as well as two other art events
presented by Terrain and The MAC (Museum of Arts &
For more info on Terrain submissions and upcoming art events, visit:
"Terrain was conceived in 2008 by a group of young organizers
obsessed
with helping their peers get noticed by the art establish-
ment. Their idea
was to host a juried exhibition (which would carry
credibility with the
establishment) with the atmosphere of a pop
concert (the event had an
emcee and a half dozen local and regional
bands and artists), with the
intent of giving all ages of people
regardless of taste in art or music, an
excuse to come together, make
contact and facilitate art that stretches
traditional boundaries."
-Terrain Press Release 2010